WHSL Ash Candle
Regular price

$72.00

Sale price

$64.80
8.5 OZ

 

I

 

245 G
BIRCHWOOD    CINDER    MYRRH    FRANKINCENSE    OUD    LABDANUM
Our longest-burning candle. Made with soy + coconut wax, and an FSC-certified wood crackling wick.
Burn time 55 hrs
Additional Info

Made with our in-house blend of soy + coconut wax, and an FSC certified crackling wood wick. Our fragrances include essential oils, botanical extracts and skin safe fragrances. Hand poured into a recyclable and reusable black tin.

Phthalate-Free — Prop 65 Compliant — Cruelty-Free — Vegan

Tin: 3" W x 3.37" H
Volume: 8.5oz I 245 grams
Burn time: 55 hrs

Please follow our candle care instructions for the optimal lifespan of your candle.
Candle Care

To ensure candle burns properly, trim wick to 1/8" before each new burn. Pinch off blackened wick tip before lighting. Wood wicks will not stay lit if wick is not trimmed between each use. Always allow candle to reach a full melt pool, where wax has melted to all edges and melt pool is 1/4" deep. Do not burn longer than 4 hrs at a time. Extinguish with care, do not use water.

This should go without saying…
Never leave wick trimmings or matches in the melt pool. Burn on heat resistant surface, do not leave unattended. Do not pick up or handle candle while burning. Once the candle has less than 1/4" wax left discontinue use.
Share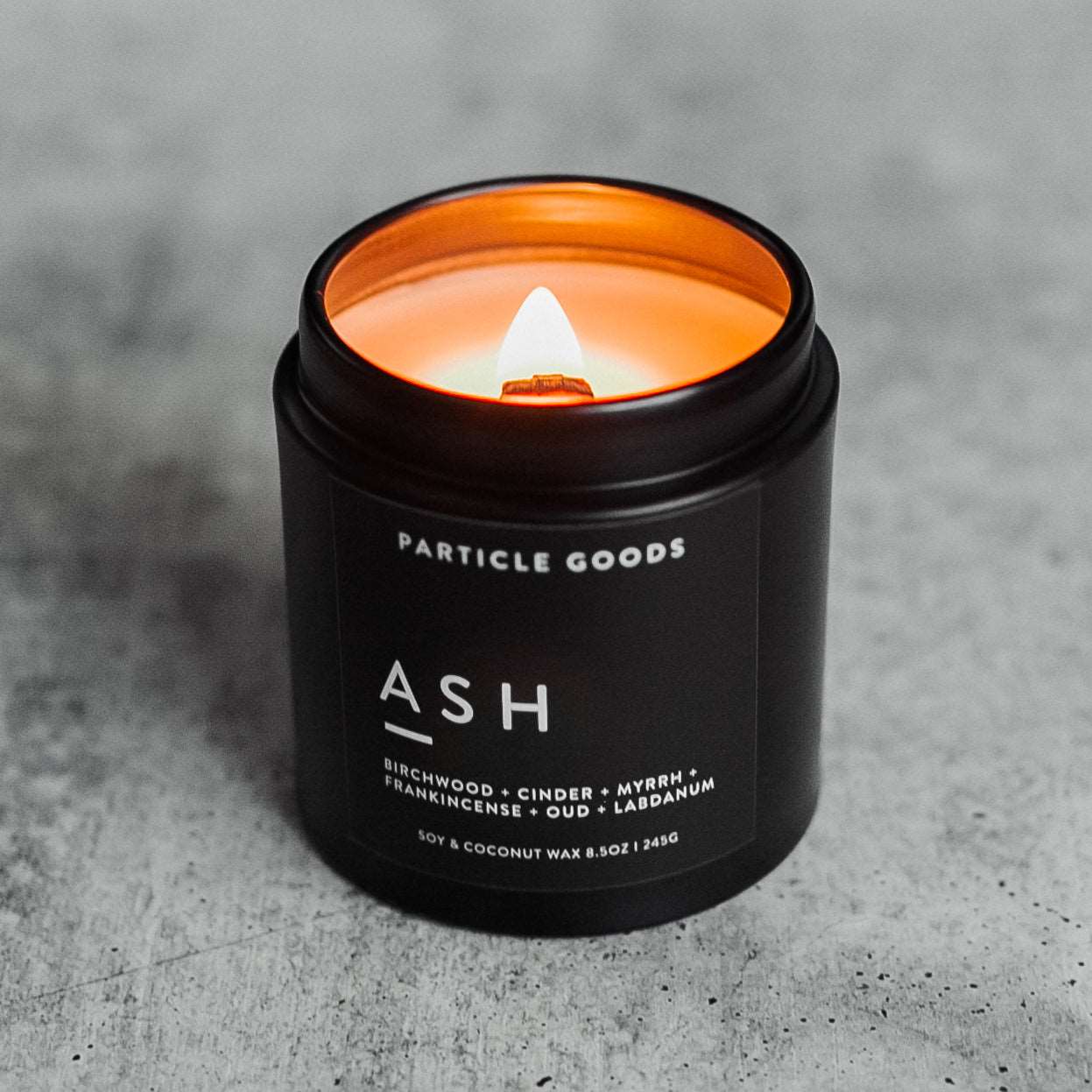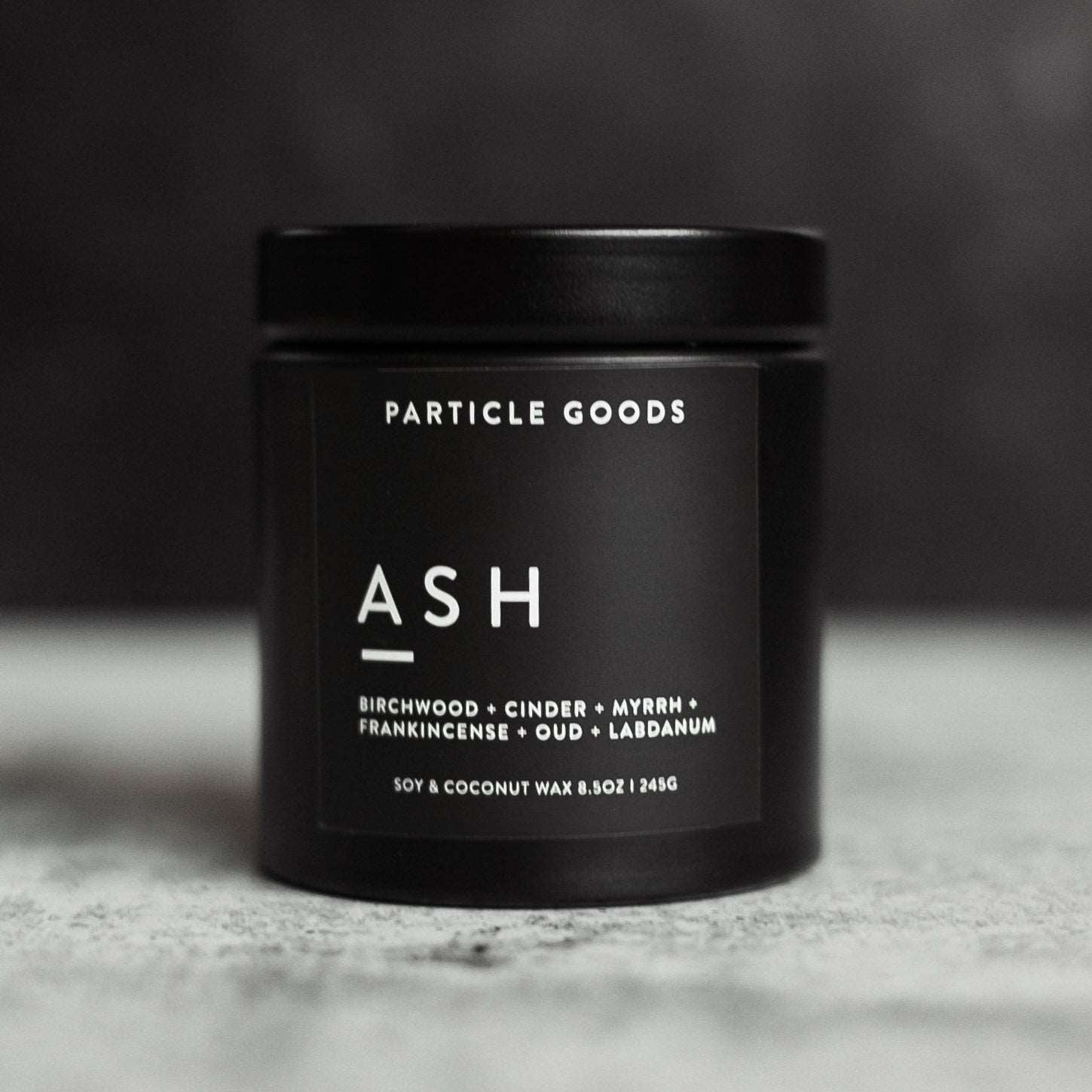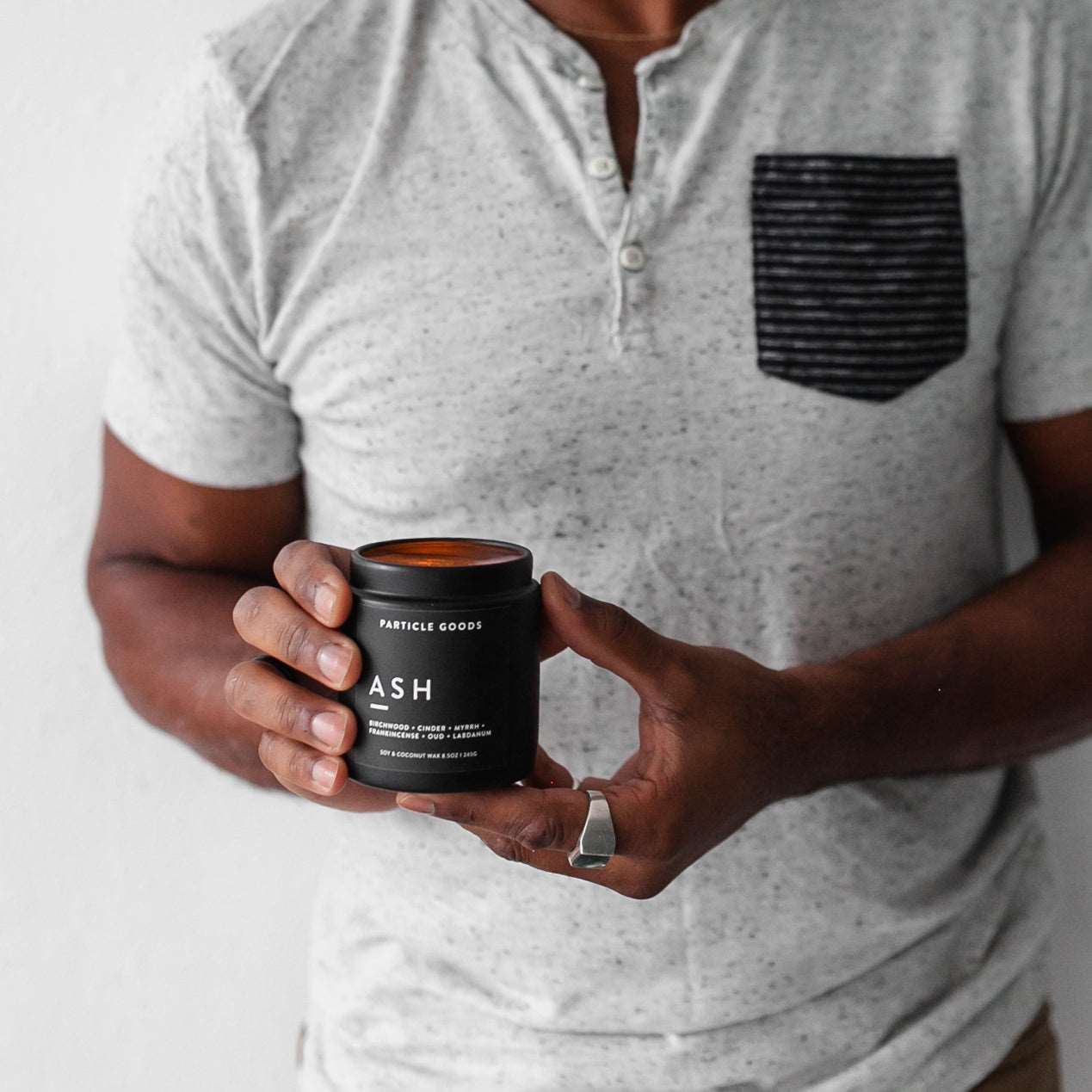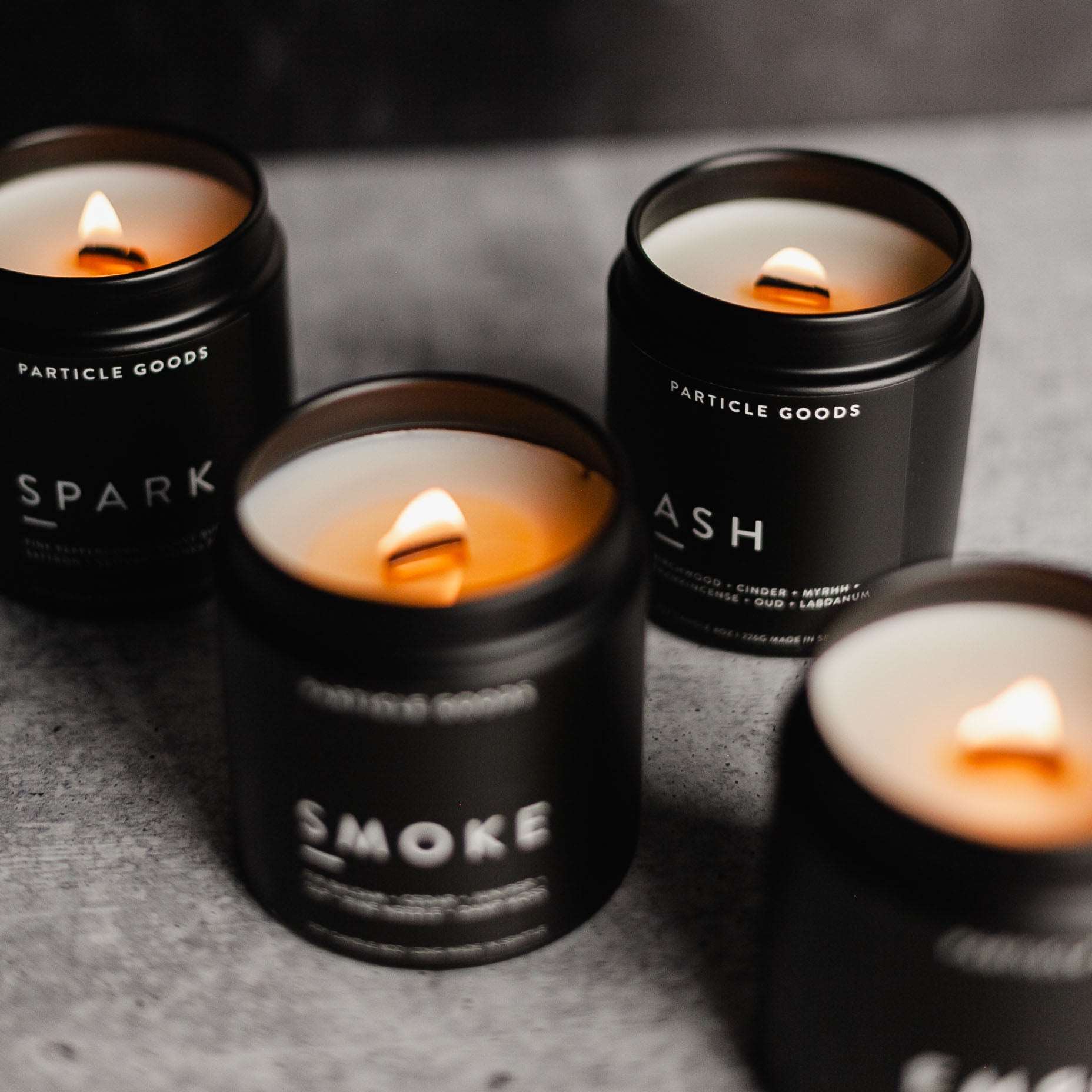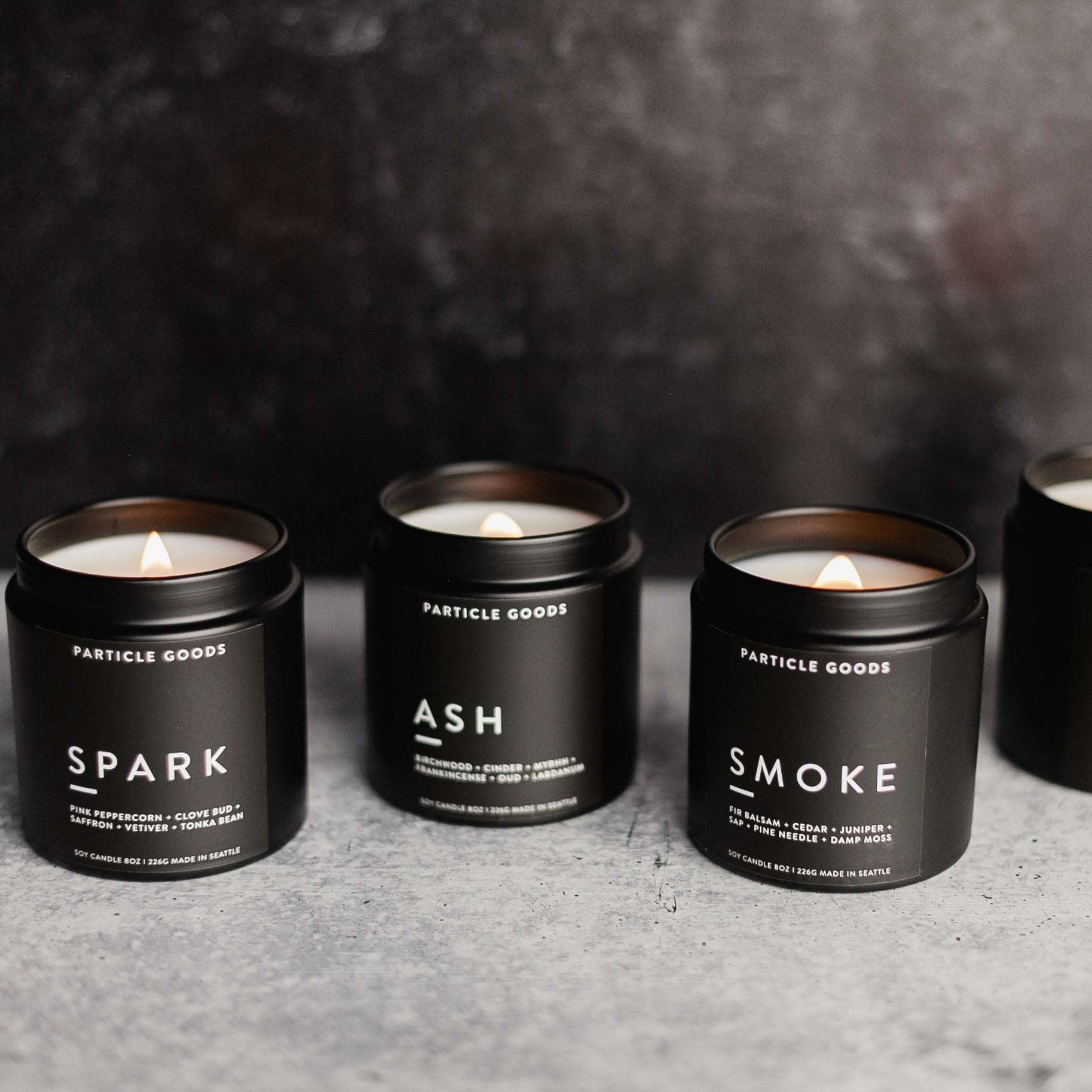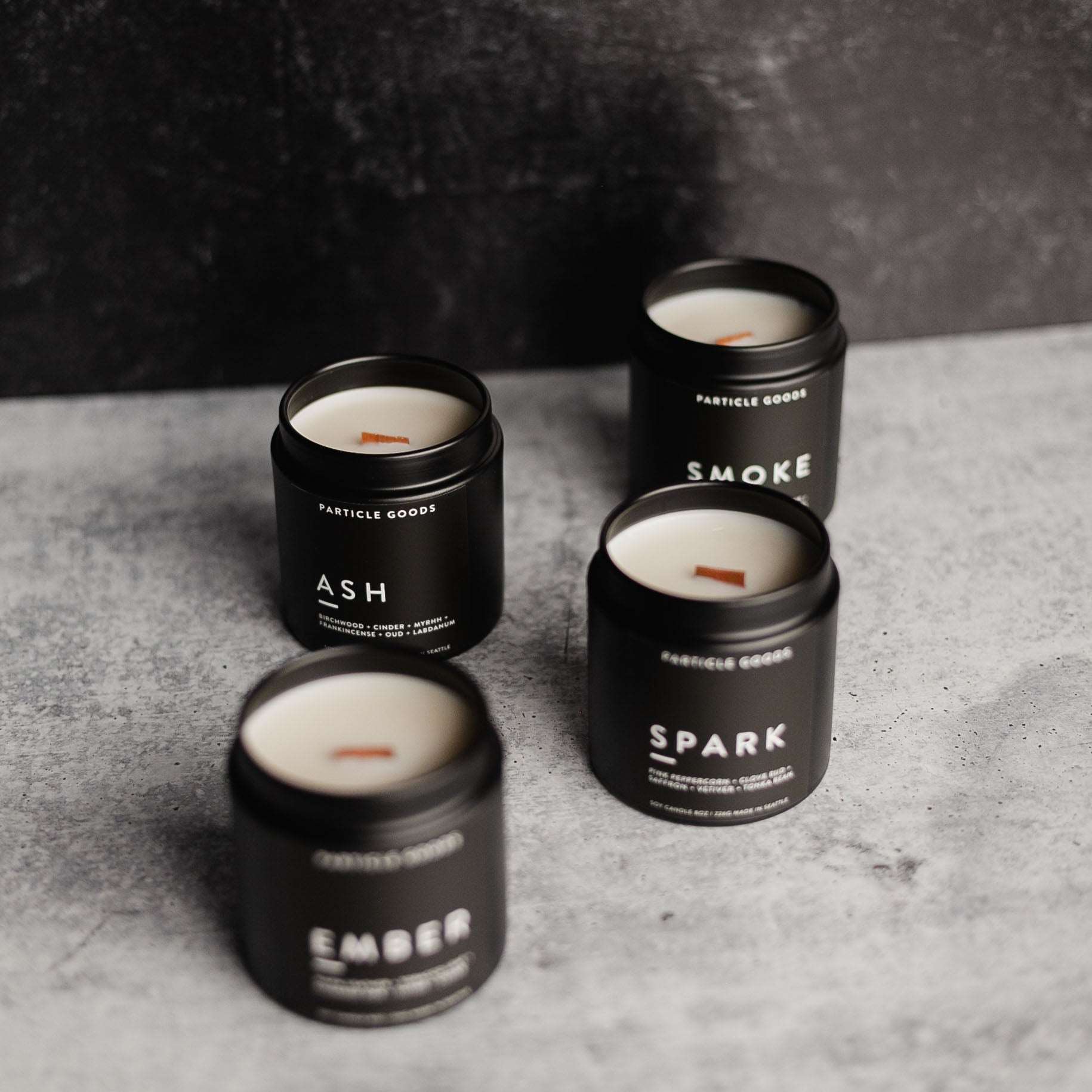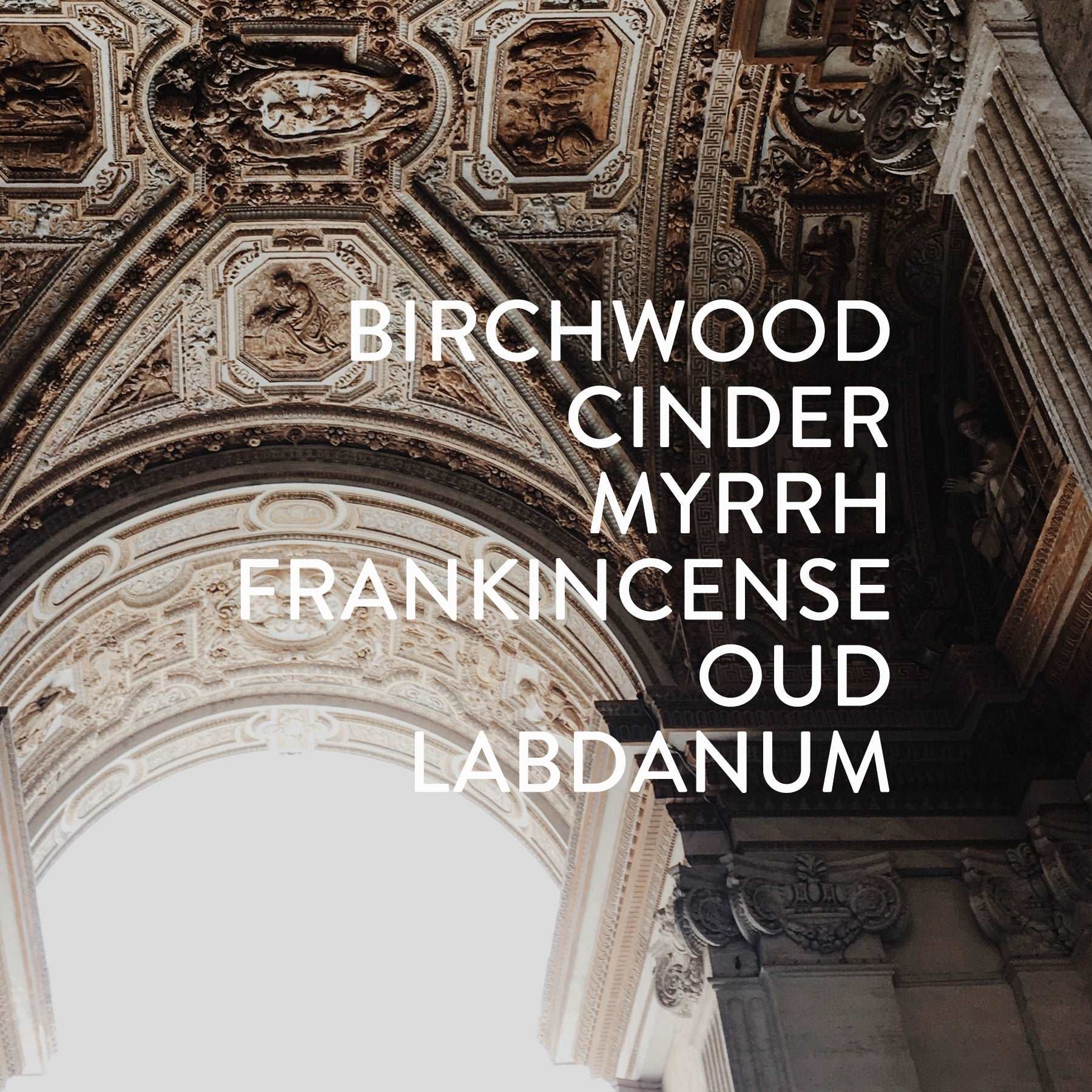 Love at first light
Wood wicks require different care than standard cotton wicks to maintain a clean and even burn. Trim your wick to 1/8" before each new burn or your candle may not stay lit. To trim, simply pinch the blackened wick tip between your fingers to remove — or use wick trimmers/nail clippers to trim. Be sure to read our full candle care tips to ensure a perfect slow burn every time.
SOS! MY CANDLE IS TUNNELING 

Tunneling can usually be prevented by following proper candle care, but if your candle has already tunneled, don't panic! We have a few tried and true techniques to correct and restore your candle.

Candle CPR

AFTERBURN

Don't say it's over! Each candle vessel is designed to be re-usable. These containers can be recycled or used as storage, or a small plant pot. Learn how to reclaim your vessel and help us reduce unnecessary waste.

Learn more